Op-Med is a collection of original articles contributed by Doximity members.
Where they came from, where they're going, and how to put one together
In the past year a new movement focused on redesigning the display of research data has been gaining ground on Twitter. The drive primarily deals with combining research abstracts and infographics to create a "visual abstract." These easily digestible abstracts can be shared in the community for quick dissemination of research results. Like all good Twitter movements, it's complete with its own hashtag "#visualabstract."
To better understand the current history of #visualabstracts and the process of creating them, I spoke with Drs. Ibrahim (@AndrewMIbrahim) and Topf (@Kidney_boy) about their creativity and experience. Dr. Andrew Ibrahim is a Clinical Lecturer in Surgery at the University of Michigan and a Robert Wood Johnson Clinical Scholar at the Institute for Healthcare Policy & Innovation. He currently serves on the Design & Health Leadership Group at the American Institute of Architects and is on the editorial board at the Annals of Surgery where he is the Creative Director.
It was part of his work with the Annals of Surgery that he came up with the visual abstract as a means to better disseminate publications via social media. As Dr. Ibrahim put it, "Journals have a long history of using visual information to summarize key information of an article, such as "The Central Illustration" or the "Graphical table of contents," dating back to the 1980s. It was often focused on basic science submissions to explain pathways or reaction mechanisms. In the era of social media, it has taken on more of a central role for many journals."
Dr. Ibrahim's first visual abstract stemmed from trying to create visual slides presenting research for presentations. In discussion with his mentor, Dr. Justin Dimick, they found that such summary slides could help disseminate research in other ways besides being embedded in a slide deck. Dr. Ibrahim now leads the Annals of Surgery with over 100 visual abstracts.
Dr. Joel Topf is a neprhologist with a massive social media presence. He leads #NephJC, a monthly journal club session held on Twitter. He has also gravitated towards the use of visual abstracts and has been another driving force in using visual abstracts. Dr. Topf was attracted to visual abstracts because of the belief that, in an increasingly digital environment, people are pressed to get the message across more quickly than ever. As Dr. Topf put it, "Messaging is changing from text to images. The fastest growing social networks, Instagram and Snapchat, are entirely based on images. In order to communicate in this new paradigm, science needs to adapt its messaging to speak to this phenomena. This is how I view visual abstracts. In a post-text society, science is using simple visuals to rapidly and clearly communicate the broad strokes of a scientific study."
Though visual abstracts are conceptually attractive, actually creating them is another matter. That's why Dr. Ibrahim developed a free primer for anyone looking to create their own visual abstract. Making a digital abstract does take some time and work. Dr. Topf said his first visual abstract was a 'thoughtful' process as he had to nail down the core message of the study to be visually represented. I recently created my first visual abstract based on the HeartStrong Trial published in JAMA Internal Medicine. Ultimately, it took me almost two hours to flesh out what I wanted to communicate and then design and create it.
The process of making a visual abstract may seem daunting, but once you know what you want to highlight from the study, the creation process is probably the most fun part, especially if you're similar me and like to dabble in some creativity.
Dr. Topf advised first time designers not to use the study/manuscript tables and figures, but rather think about how to simplify the whole paper into a visually appealing image. For this he uses Keynote and gathers his icons/images from the Noun Project. Both Drs. Topf and Ibrahim recommended looking at other #visualabstracts for ideas of the process because as it stands, there is no real 'set process' of what a visual abstract design is.
I personally used PowerPoint (Widescreen) and used a set of icons that I purchased for previous projects and blogging items. I feel the hardest part is trying to find icons that do not exist (such as Dr. Topf's experience of looking for a dialysis machine). That is probably one of the biggest time demands of the creation process. While there are plentiful icons across many areas, the medical sphere is lacking a number of niche areas. I'm a pharmacist, and trying to find a pharmacist icon is next to impossible. Even if you do find a specific icon, most belong to online data banks that require a fee for use or subscription fee. For anyone interested in creating a visual abstract, this could be a big turn off. Perhaps as visual abstracts gain more traction, journals will offer icons for authors to use.
So, where does #visualabstract go from here? Dr. Ibrahim hopes to see more journals adopt visual abstracts as part of the publication process and used in place of posters. As he mentioned, "Our experience at Annals has consistently demonstrated that articles shared on social media with a visual abstract are visited on the publisher's website nearly three times as often compared to when they're shared as a text title alone. Second, because readers can view a visual abstract more quickly than they can read a text abstract, it's an enormous time saver for busy researchers trying to find articles relevant to them. Third, for the authors who create them, it has a hidden curriculum of teaching effective communication. When forced to communicate their research in this format, authors develop a much more clear message about their findings and why they matter. Collectively, it has potential to really improve the impact of important research that may otherwise go unread."
Dr. Topf is a bit more conservative and said "We are going to go through a rough stage where enthusiasm for visual abstracts outstrips technical ability or understanding of what the goals of the abstract are. You will get journals asking for authors to supply them and they will have no idea what they are doing or what is really being asked for, so they will provide poor facsimiles of visual abstracts. This really has the potential to slow down the entire movement."
Patricia Anderson, a medical librarian, wrote a bit about the potential pros and cons of adopting visual abstracts. There are issues with disseminating them outside of social media because they aren't currently searchable and have no formal way to include them in a Pubmed database. Nonetheless, I feel the visual abstract movement will steadily gain some traction. At the very least, it's a new way to disseminate literature in this increasingly digital world of ours.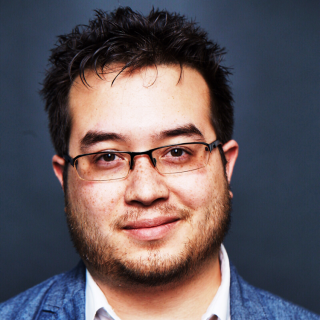 Timothy Aungst, PharmD is an Assistant Professor of Pharmacy Practice at MCPHS University and a clinical pharmacist in outpatient heart failure management at UMass Memorial Medical Center, Worcester, MA.
All opinions published on Op-Med are the author's and do not reflect the official position of Doximity or its editors. Op-Med is a safe space for free expression and diverse perspectives. For more information, or to submit your own opinion, please see our
submission guidelines
or email
opmed@doximity.com
.