Op-Med is a collection of original articles contributed by Doximity members.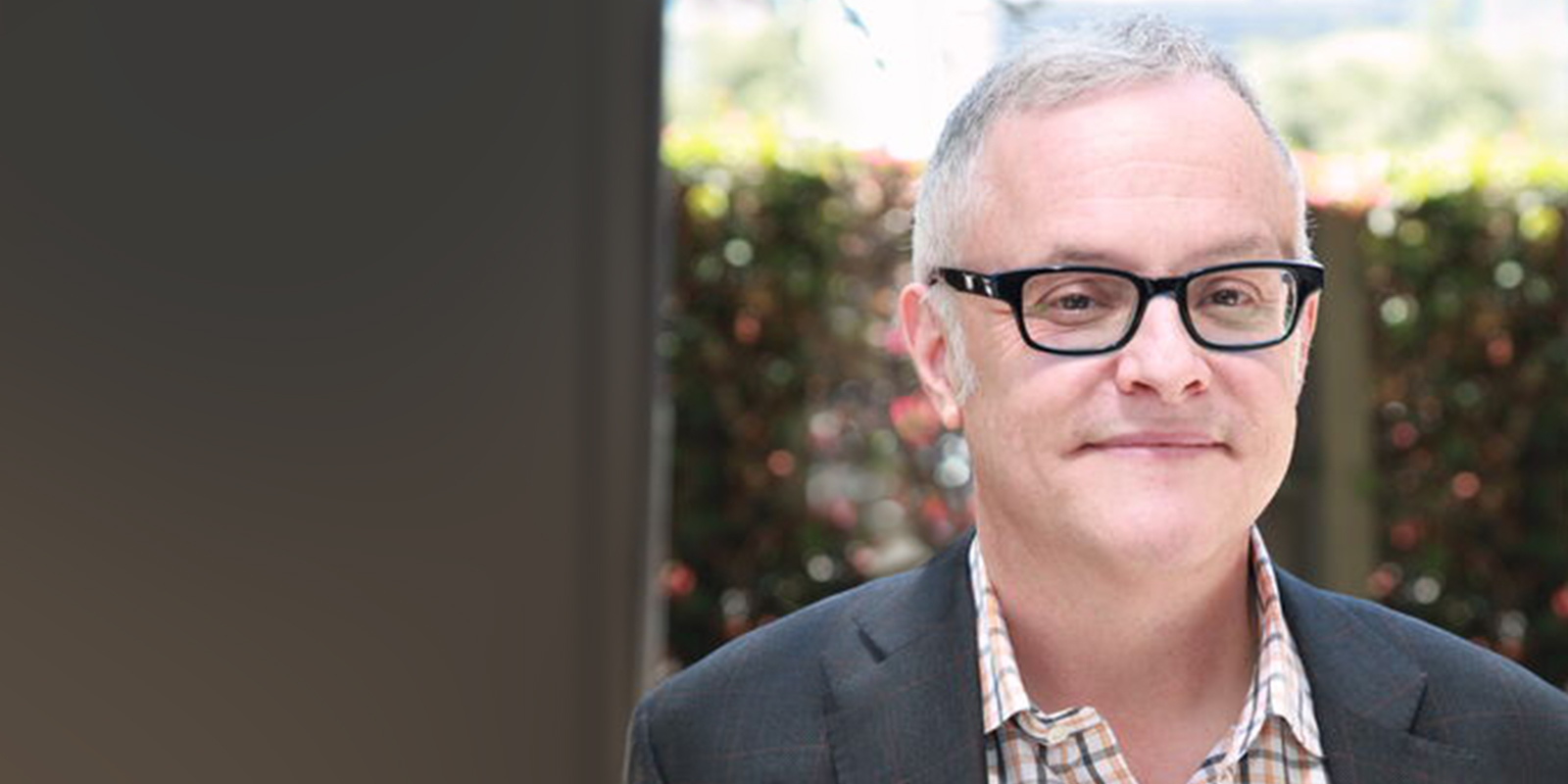 Neal Baer, MD is a man who wears many hats. To start, he is a leader and public health advocate, as well as an executive producer and writer of many Emmy Award-winning medical TV dramas. He is also a co-director and lecturer at Harvard University and the executive director of a nonprofit, Mothers2Mothers. Doximity had the pleasure of speaking with Dr. Baer about narrative medicine, and the importance of capturing and telling stories.
Dr. Baer first became involved in narrative medicine as a medical script writer for "ER" during his fourth year of medical school. "ER" was the first televised medical series written by doctors, and it changed the way medical shows are produced. "Now there's no medical series that doesn't have a physician on staff," Dr. Baer notes. Today, there is a huge demand for medical accuracy in TV dramas, which viewers use to get medical information. Dr. Baer recalls a study on the impact of entertainment media on audiences that was published in Health Affairs in 2001. Even then, "[the results were] compelling because people learned about cervical cancer and HPV from watching the show. I [became] more determined than ever to make sure that our show [was] as accurate as possible because people learn from the show whether we liked it or not."
Dr. Baer explained that extensive research, interviewing, and workshops with renowned physicians across the country was done for the "ER" script. And often, episodes were inspired by other physicians' experiences, discussions with medical leaders, and even Dr. Baer's own patient interactions in the ER. An episode on teen binge drinking, for example, was developed through a conversation with the then head of NIH, Dr. Harold Varmus. "We invited him to come to 'ER,' and we asked him what [were some of the issues], and we thought he would say something about genetics. And he said, teen alcohol binging, because there are a lot of studies on teen alcohol use and binging, which is still a huge problem, you know, drinking five or more drinks in the last three weeks. So, we did a two-part story on a teen and his mother who drank together."
Dr. Baer quickly grew in his role and ultimately became the showrunner and executive producer of "Designated Survivor," "Under the Dome," "Law & Order: Special Victims Unit," "ER," and "A Gifted Man." Dr. Baer describes the experience of medical script writing as intense: "When you're writing it and you get into it, it's really exciting and gratifying." He is also humbled by the opportunities he has been given: "I'm really fortunate to be able to tell [the] stories that have had an impact on me, to share them. So it's a real gift to have, have that opportunity."
As the Medicine and Media Program co-director at Harvard Medical School's Department of Global Health and Social Medicine, Dr. Baer is also teaching an intensive to 53 students from around the world. They are studying the elements of storytelling to learn how to tell their own stories and experiences (about public health-related issues) through different modalities (e.g., op-eds, blogging, design thinking, poetry, play-writing, evidence-based thinking, data visualization, and more). This intensive includes 15 Harvard faculty members who present a modality of storytelling, and then share their own experiences with the modality, the kind of creative thinking required, and how to disseminate it to the public. The students ultimately work with one of the faculty members to pitch and develop a project. A group of students published an op-ed on the rationales used to decide which patients "deserve" ventilators during COVID-19. "[Seventeen] of them wrote it. They crowdsourced it. I think it might be one of the first crowdsourced op-eds," he said.
Through a Venice Arts project, "The House is Small, but the Welcome is Big," Dr. Baer traveled with his son to Cape Town, South Africa to teach photography in partnership with local photographers to women and mothers who were part of a nonprofit, Mothers2Mothers (M2M). M2M is an international nonprofit that operates in 10 different African countries. M2M emphasizes teaching, supporting, and employing local women with HIV to be front-line health care workers in their communities. The Venice Arts project allowed these women to use photography as an outlet to disclose their HIV status for the first time. Collectively, these photographs became a traveling exhibition. Their photos showed that "they had a life that was not stereotyped as sad or terrifying or unhappy, but they were living active, healthy lives… [who] were teaching other women how to prevent [HIV] transmission."
Dr. Baer continues to focus on HIV in his work, both overseas and domestically, highlighting the available resources the U.S. has to treat and prevent HIV transmission. However, many Americans, especially Black men, continue to experience high rates of infection. Indeed, exploring the reasons for this reality was a motivating factor for Dr. Baer's involvement in "Designated Survivor." "[High infection rates in particular populations is] a complex answer, which has to do with stigma, racism, access, costs of medication, culture...so, [that's why I produced Designated Survivor]. I felt that it was important as a [gay] writer [and] physician to tell the story of what is undetectable and then transmissible, because there is a lot of misinformation about it."
Narratives are powerful and Dr. Baer thinks they might have special power in our current medical and political climate. Take, for example, COVID-19 and the issue of masks: "So [they're] telling a story to the public: 'wear masks,' but you're not doing it and now you're doing it. But now many people are questioning, why weren't you doing it before? So it was a real misstep." He noted, also, the disconnect between "showing" and "telling": with "so they're telling us to do something as clinicians and scientists, but they're showing us another story… [so] what is the physician's role in this COVID pandemic?"
Dr. Baer raises an important question: What is the physician's role in patients' narratives? Dr. Baer believes the question is best answered by remembering why you became a physician in the first place — and remembering to listen and have empathy. "It helps to reflect on why one becomes a physician and then to carry that with you, particularly when the times are rough and there's so many roadblocks providing good care." But additionally, "You become a better doctor if you're listening...and if [you] don't listen, then there'll be no empathy. And the only way to have empathy is to share stories and listen and understand [your] patient's story. So that can put you in their place. Often [experiences] aren't shared because of shame. So we have to model openness and that comes by listening and being empathetic."
Dr. Baer left us with some sage advice for creating narratives and telling stories: "[Think] what is your story that is driving you to do this and really reflect on that. One has to examine one's motives first." Additionally, "begin by talking to people […]really get their feeling of what they need, not what I think they need, not what I want to do, because it's not [about me]."
Do you have stories that need to be told? Share them in the comments below!
All opinions published on Op-Med are the author's and do not reflect the official position of Doximity or its editors. Op-Med is a safe space for free expression and diverse perspectives. For more information, or to submit your own opinion, please see our
submission guidelines
or email
opmed@doximity.com
.