Op-Med is a collection of original articles contributed by Doximity members.
Update on Patient Before and After Imaging Systems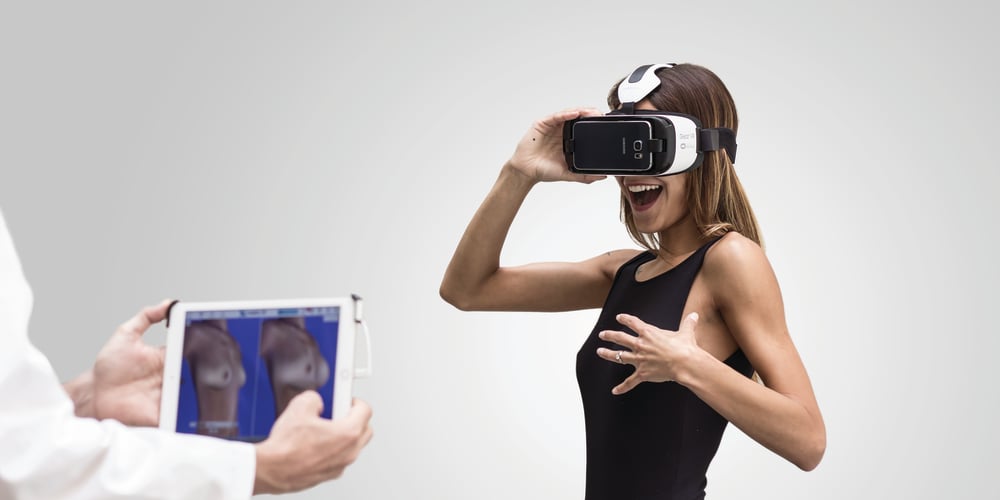 They say that beauty is in the eye of the beholder. Valiant efforts have been made to define standards of beauty. These have included measurements of ideal facial proportions, nasal angles, waist to hip ratios, and breast dimensions. However, we as plastic surgeons who spend our days augmenting some breasts and reducing others, liposuctioning some buttocks and enhancing others, know well that beauty is largely subjective. The effort to fully appreciate and meet patient expectations is a constant struggle for plastic surgeons. Rates of breast implant revisions for size are quoted to be as high as 20%. The ability to visualize what is in the patient's mind's eye allows us the opportunity to improve patient satisfaction. Furthermore, when patients feel comfortable that a surgeon can understand what they desire, they are more likely to go ahead with the procedure.
At this year's "Hot Topics" session at American Society of Plastic Surgeons Annual Meeting in Orlando, I presented the state of current patient before and after imaging systems. Our ability to capture and visualize the body began as simple photography and evolved with the advent of two-dimensional technology. Using photoshop, plastic surgeons were able to make simple alterations to nasal proportions in an effort to better understand patient expectations and communicate potential results. Two- dimensional technology could not, however, provide volumetric information. The introduction of 3D imaging systems such as Vectra and 3dMD revolutionized our ability to capture anatomy, present potential postoperative outcomes to patients, and improve surgical planning. Traditional systems were cumbersome and occupied a large footprint. Crisalix revolutionized the market with 4D/virtual reality technology for breasts incorporating a portable system using an ipad and VR glasses to allow the patient to emerge in a virtual simulation. Such VR technology has also been incorporated into reconstructive procedures to improve diagnostic abilities as well as aid in intraoperative navigation and telemedicine. As of October, Crisalix introduced 5D simulation that incorporates gravity and motion allowing patients to visualize what their new breasts might look like standing up, running, or lying down. It even allows alterations to be made based upon tissue quality and skin thickness.
How does one decide whether to incorporate such technology into his or her practice? Studies suggest that this technology can improve conversion rates from consultation to surgery and that, when implemented, can play a decisive role in a patient's decision-making process. Furthermore, both patients and surgeons have found such technologies to be accurate predictors of postoperative results. More research needs to be done, as, currently, no validated instrument exists to evaluate the similarity of 3D simulated images and operated breasts or the degree of patient satisfaction related to the use of breast simulation in breast augmentation. Cutting edge applications of 3D and 4D technology include measuring the degree of fat retention in fat grafting to both the breast and face, tracking lymphedema response to treatment, and gauging intraoperative changes in rhinoplasty. Remote access portals even allow patients to submit their own photos for simulation or revisit options shown to them during the consultation.
Which of these technologies should one choose? Considerations should include the amount of office space one has to devote to such devices, the availability of reliable internet support, desired image quality, ease of use, cost, body areas to be captured, remote accessibility, and marketability. Whichever system one chooses, it is important to keep in mind that imaging systems are intended to facilitate communication between patients and physicians but cannot substitute for good surgical judgment.
All opinions published on Op-Med are the author's and do not reflect the official position of Doximity or its editors. Op-Med is a safe space for free expression and diverse perspectives. For more information, or to submit your own opinion, please see our
submission guidelines
or email
opmed@doximity.com
.