Op-Med is a collection of original articles contributed by Doximity members.
[Name Not Transcribable] AKA "Intergalactina":

A Puppetry Exhibit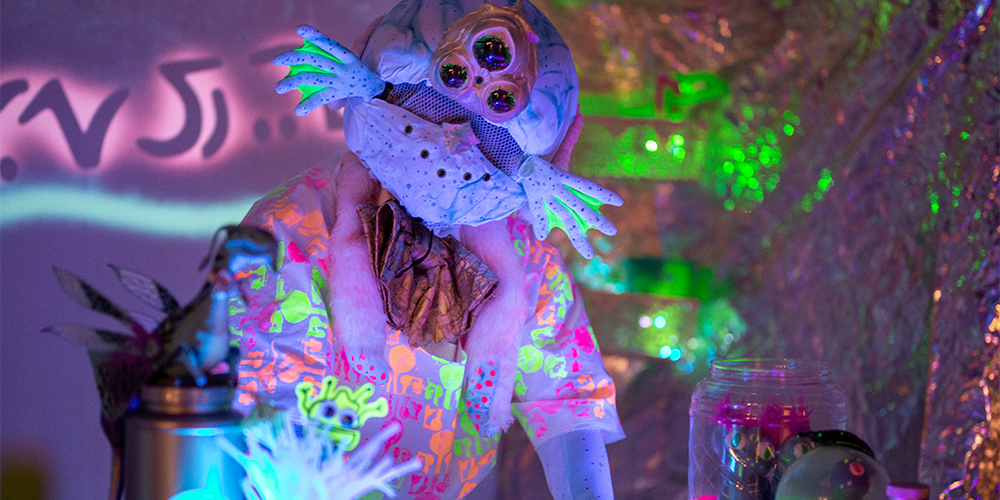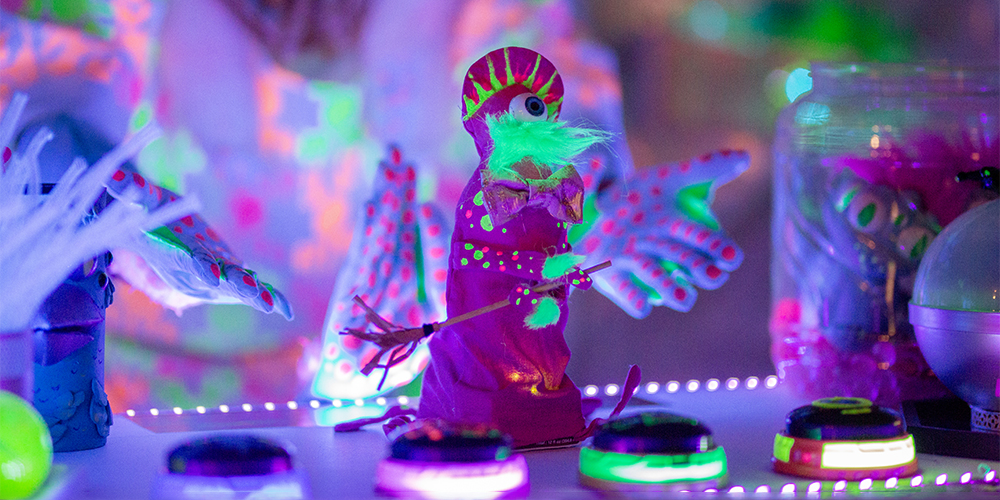 Created for the Center for Puppetry Arts Xperimental Puppetry Theatre (XPT) 2022. Photos by Stacey Bode Photography
This is part of the Medical Humanities Series on Op-Med, which showcases creative work by our members. Do you have a poem, short story, creative nonfiction or visual art piece related to medicine that you'd like to share with the community? Send it to us here.
An interview with the artist
How does this submission relate to your medical practice?
I believe everyone is an artist. I coordinated an art exhibit titled "What is Wellness to you?" for a PA program I worked for. Unsurprisingly, many PA students were hesitant to submit work, citing lack of talent. In my opinion, those students allowed perfectionism to be the enemy of good. Technical ability in art can be built just as it is in medicine. For me, art is about expressing myself with the means and skills I have in the moment.
I developed this puppetry piece after leaving a medical practice I had worked at for eight years. I was trying to grapple with some complex thoughts and feelings about the decision. Did I leave because of lack of upward mobility in the practice? Did I leave because I no longer found the work challenging? Was I burned out because of COVID-19? Was I burned out because of the culture of medicine? Was I willing to admit that I was experiencing burnout?
Essentially this puppetry installation is about an alien from a planet where you have two options in life and the choice is made for you. The alien doesn't question their role in the bigger system, they simply accept their job and the pace that is demanded of them. Meanwhile, most of the audience finds the alien's labor enjoyable and at times amusing. Several audience members question what is going on, but what can they do other than receive the service offered and walk away?
Did other creative works, if any, influence your creation?
I was inspired by Disney World, Universal Studios, and other forms of interactive puppetry and art.
Why did you choose puppetry? What interests you about it?
Puppetry is beautiful because you can bring to life, in real time, things that are otherwise impossible. It was important for people to be able to interact with the alien, and so there was no other suitable medium.
I have been doing puppetry since 2017, though I created my first puppet long before then. I was always interested in the art form due to my love of Jim Henson as a child. Then in 2017, I was attending a puppet slam and the host said to the audience "Anyone can do this. Submit a piece for our next slam!" and I did.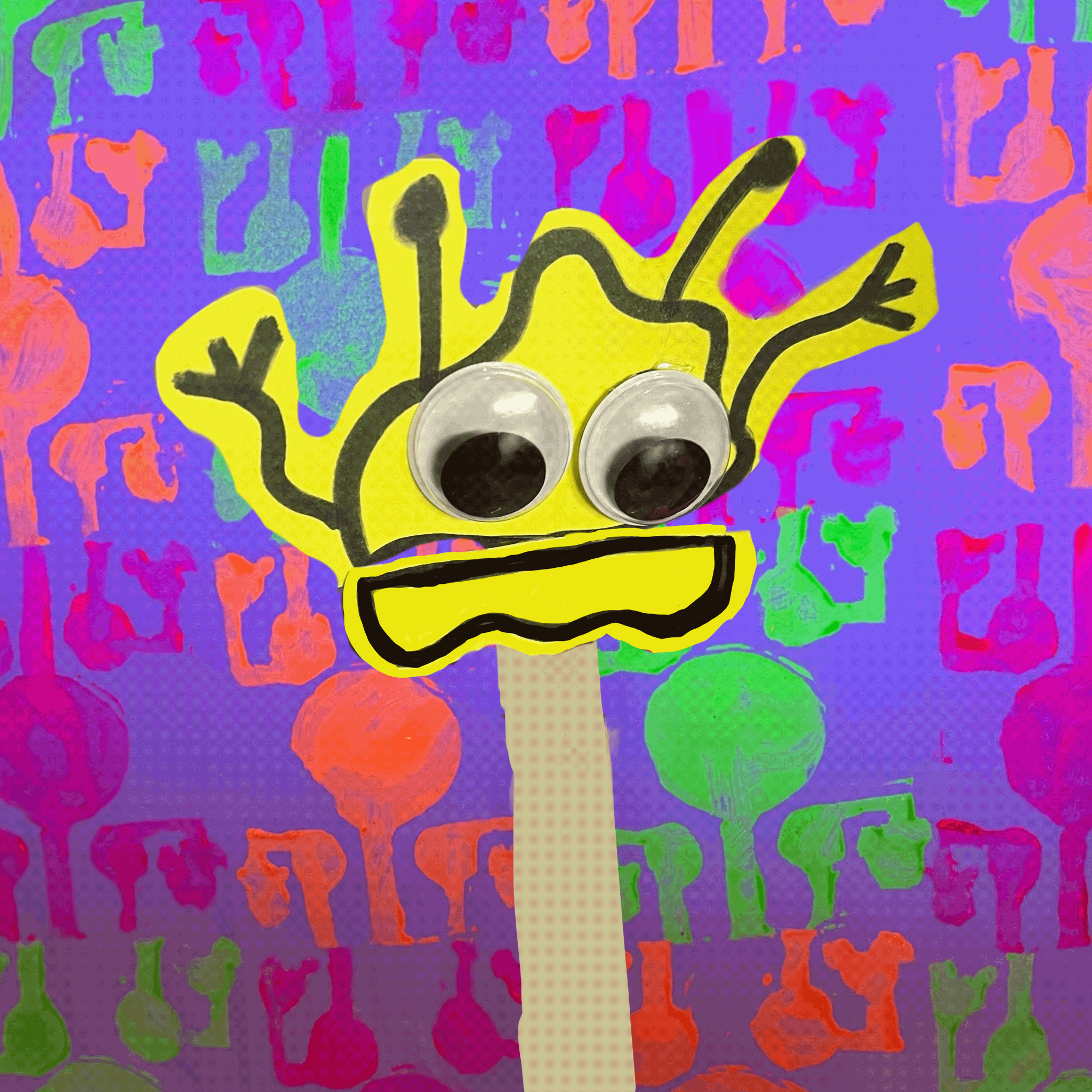 Animation provided by Britnay Ferguson, PA
Britnay Ferguson is a PA and PA educator making a change after eight years of working in psychiatry. Outside of medicine, Britnay is a maker, photographer, and storyteller interested in promoting mental wellness and eradicating stigma.
All opinions published on Op-Med are the author's and do not reflect the official position of Doximity or its editors. Op-Med is a safe space for free expression and diverse perspectives. For more information, or to submit your own opinion, please see our
submission guidelines
or email
opmed@doximity.com
.