Op-Med is a collection of original articles contributed by Doximity members.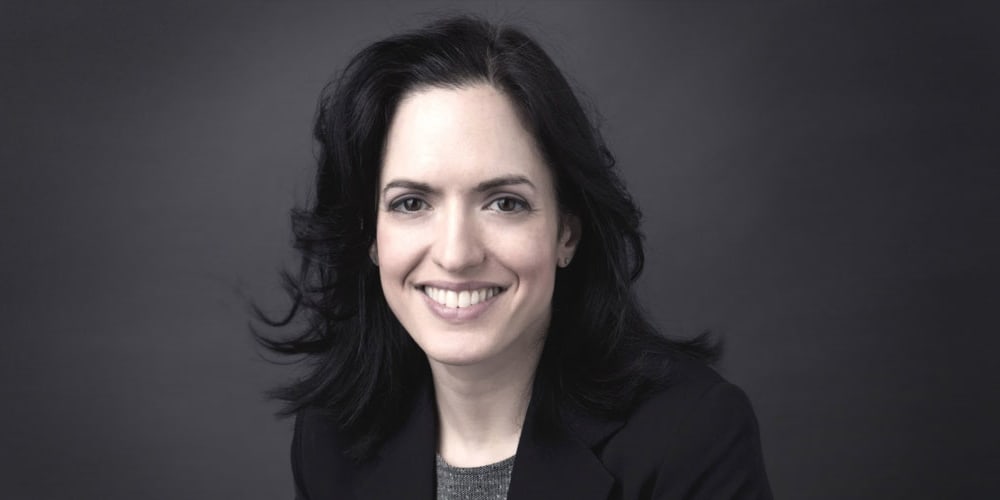 Name: Sophie Bartsich, MD
Specialty: Plastic Surgery
Education: Parsons School of Design, Weill Cornell Medicine, New York Presbyterian Hospital
Areas of Expertise: Cosmetic breast surgery
Current Position(s): Assistant Clinical Professor of Surgery, New York Presbyterian Hospital; Ambassador, Beauty for Freedom
1. How do you prepare for your workday?
I review upcoming office visits and procedures, and go over pictures for the cosmetic cases. In terms of being on call, you never really know what is coming, so it's hard to prepare. But that is part of the beauty of plastic surgery. Every day is something different.
2. How did your background in design lead to your career in medicine?
Growing up in the French school system, I was groomed for medical school beginning at age 9. By the time I went to college, I was starving to learn something other than science. I veered abruptly into the arts, psychology, and design.
I ended up attending graduate school at Parsons and working in fashion for a bit. When I realized that I did want to go into medicine after all, the question then became how to be a physician and an artist at the same time. Plastic surgery was the best and only option for me. It is everything I love to do.
3. What is the most challenging part of Plastic Surgery?
While most surgical subspecialties are narrowing down, plastic surgery seems to be expanding. Between invasive and non-invasive cosmetic procedures, hand surgery, burns, facial trauma, and the various engineered tissues and reconstructive techniques, the field is only growing. There is so much to keep up with, and so much to learn. But the variety is what makes it both challenging and interesting.
4. What do you think distinguishes you in your field?
Coming from a multicultural background and educated in a non-American environment, I have a good understanding of ethnic diversity. Coupled with my background in the arts, that awareness helps me preserve my patients' unique characteristics. My design training helps me to understand aesthetics in a unique way, and I believe that this helps me to achieve more balanced and instinctively harmonious results.
5. What has been your most gratifying moment of being a clinician?
One of my OB/GYN referrers sent me a patient once who had had a terrible infection and wound dehiscence at her vaginal introitus after her second child. She had ended up with a non healing ulcer and was in terrible pain. They had tried many methods of helping her and nothing worked. She told me that she never left the house, because if she had to urinate, she would scream so loud that it would disrupt public places. She could not sit down without miserable pain.
I ventured into new territory, applying basic principles of wound healing, and operated on her wound. One month later, healed and comfortable, she was able to not only urinate without discomfort, but was back to normal physical activities, including intimacy with her husband. She cried in my office, with huge relief, stating that she felt that no one else had listened to her problem, and she had feared she would have to live that way forever. It was truly gratifying to see her back to her normal life, and her two beautiful children.
6. What innovations in Plastic Surgery are you most excited about?
There is a lot of technology in plastic surgery, for better or worse. Many of the machines for aesthetics, or "toys" as I call them, are marketing fodder that may or may not have true utility. But it is without question that there have been tremendous technological strides in our field, in terms of engineered tissue, implants, and lasers. Just as one example, a breast reconstruction patient twenty years ago looked like a reconstruction patient, whereas today, she can look like an aesthetic patient.
The lines between cosmetic and reconstructive surgery blur more and more every day and with every advance, setting a new standard in outcomes. It is an amazing thing to witness, and a terrific movement to be a part of.
7. What is a common misconception that other clinicians have about plastic surgery?
Every once in awhile, I tell someone that they should always have a plastic surgeon on speed dial. "Why," they ask. "In case I need emergency Botox?" First of all, there is such a thing as emergency Botox, and yes, you might need it some day.
But the bigger issue is that most clinicians are not aware of the spectrum of plastic surgery. Some also believe that all plastic surgeons want to do is aesthetic surgery, when that is far from the truth in many cases. But the biggest systemic problem is that so many of the procedures in our specialty are performed by non-plastic surgeons, that it is difficult for both patients and clinicians to know the difference. Plastic surgery in its true form includes traumas, cosmetic, and most of the problematic wounds that your patients get. We do it all.
8. Are you a part of any groups or advocacy efforts that support women in medicine?
I am a proud ambassador for Beauty for Freedom, a platform that fights against human trafficking worldwide. I recognize that I am uniquely privileged to enjoy the freedoms that I have, and I consider it a responsibility to support women who do not have these opportunities.
9. Can you talk about your affiliation with Beauty for Freedom and its mission?
As a younger person, I was actively involved in youth outreach. It has always impressed me how challenging it is for people to overcome oppression, and how much more challenging it is for children no matter where they are. I met Monica Watkins through a mutual friend, and was instantaneously inspired by her commitment to end human trafficking. As an ambassador for the organization, I help with various efforts, and try to spread the word about our mission. Nothing is more important or more sacred than individual freedom, and I try to remember how many people in the world do not have that basic right and privilege, including many in our own backyards.
10. What's the best advice you've ever received?
Always go towards the problem. You can look away, block the call, ignore the email, even move countries. Problems follow and only grow like snowballs. The sooner and more deliberately you go towards them, the sooner and more painlessly you'll find solution.
11. What piece of advice would you give to a female physician early in her career?
Live your life now, and find the right partner. The steps towards a career in medicine are multiple and lengthy. Do not wait until you are done to start living. Find a partner who appreciates your goals, and who can truly accept them as part of their life. They will be sharing you with your profession.
12. What is the biggest challenge for women in medicine right now?
I think the biggest challenge for women in medicine is the same as the biggest challenge for women in any demanding profession: work/life balance. As a mom, it can be extremely difficult to feel like you are giving enough of yourself to all of your obligations. I always say, "When I'm at work, I'm at work. When I'm at home, I'm at my other job."
13. What is it like being a female surgeon in a traditionally male-dominated field?
See my Op-(m)ed article "Dr. & Mr. Surgeon."
14. What are your favorite Doximity features, and how have they helped your productivity?
Being affiliated with multiple hospitals, Amion has become a vital tool for coordinating schedules and communicating with other colleagues.
15. How do you unwind?
As a former kickboxer, physical activity remains a huge outlet for me. My free time is divided between working out, spending as much time as possible with my family, and then an occasional personal day. Once a month I take a day off from literally everything and everyone. That has become one of the most therapeutic habits of my life.
All opinions published on Op-Med are the author's and do not reflect the official position of Doximity or its editors. Op-Med is a safe space for free expression and diverse perspectives. For more information, or to submit your own opinion, please see our
submission guidelines
or email
opmed@doximity.com
.