Op-Med is a collection of original articles contributed by Doximity members.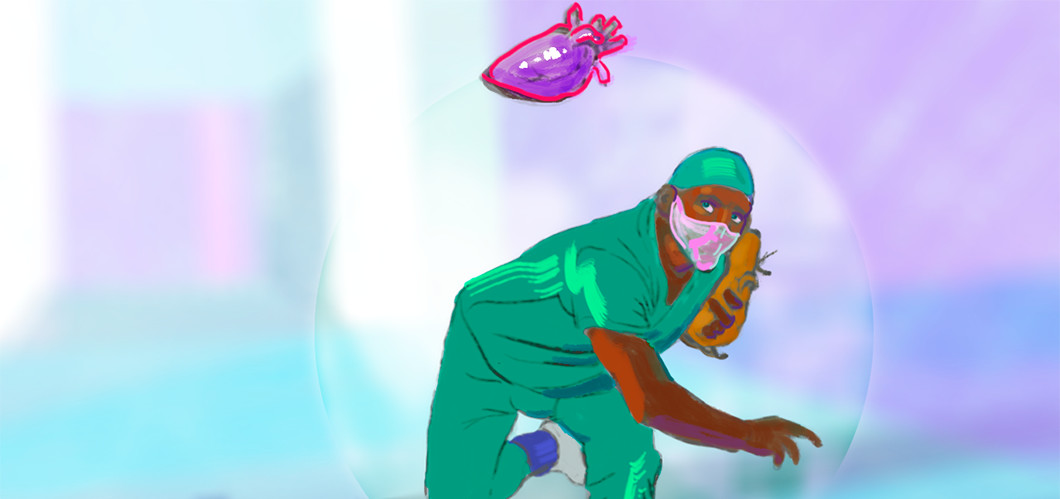 Calling all physicians, both present and future. Doximity is accepting submissions for its first ever Op-Med essay contest. If you're a med student, resident, fellow, or attending, we want to hear about your "first stab" at a procedure or a transformative experience during medical training. Some ideas include cracking a chest for the first time, taking a detailed patient history, running your first trauma case in the ER, a clinical error that was a turning point for you, or gaining perspective from a patient.
Some great examples already published on Op-Med include Holding the Knife for the First Time and A First-Time Operation Leads to Bleeding, and Uncomfortable Questions. Further examples can be found in the First Stab section of Op-Med.
One winner will receive an invite to Doximity's Annual Leadership Advisory Summit at our San Francisco HQ in March 2018. This event brings together an elite group of physician leaders and innovators to discuss the digital health landscape and guide Doximity's product strategy. The weekend will also feature experiences at some of the city's most exclusive venues, including Quince.
We will be taking submissions until November 30th, 2017. Email yours to opmed@doximity.com with the subject line: "First Stab Essay Contest." Please limit your piece to 750–1,000 words max. Before submitting a piece, please ensure your photo is uploaded to your Doximity profile.
*If you'd like to remain anonymous, please include that in your email to opmed@doximity.com. If the piece submitted does not fit this series, we may ask to publish it on Op-Med outside of this contest.
---
Op-Med is a collection of original content created by and for Doximity members. Articles on Op-Med discuss anything and everything clinically-related_—_from perspective and opinion pieces to career and financial advice, profiles on how you work, and more.
All opinions published on Op-Med are the author's and do not reflect the official position of Doximity or its editors. Op-Med is a safe space for free expression and diverse perspectives. For more information, or to submit your own opinion, please see our
submission guidelines
or email
opmed@doximity.com
.